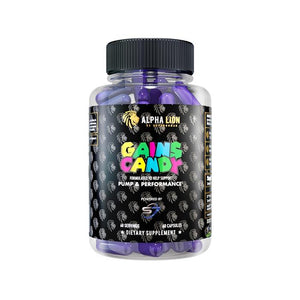 GAINS CANDY™ S7™ - Pump & Performance
Gains Candy™ Series Designed To Upgrade You To SuperHuman Performance

The GAINS CANDY™ SERIES was created to allow you to upgrade your performance to SUPERHUMAN levels both inside and outside of the gym.
Every person is so unique and we wanted to create a solution that allowed YOU to customize your workout or your day by experimenting with your ideal dosage using the most cutting edge single ingredients available.
S7™
S7 is a blend of seven (7) plant-based ingredients that has been clinically shown to increase nitric oxide (NO) by 230%.

1. As a Standalone Ingredient
S7 as a great standalone ingredient but when stacked with other ingredients the synergistic effects are compounded.
It is recommended to take 2-4 capsules (100mg-200mg) when taking it alone.
2. Increase Pump & Performance in the Gym

Stack S7 with Stim based pre work out's to get desired vascular pumps..
Start by experimenting with 1 capsule (50mg) and increase based on how you feel.
†These statements have not been evaluated by the Food and Drug Administration. This product is not intended to diagnose, treat, cure, or prevent any disease.
**not suitable for persons under 18 years old.

Only cowards hide behind magical "blends" in their formulas that are simply marketing excuses for underdosed ingredients and ineffective products.
Formulated with 100% transparency, using premium & patented ingredients at clinical dosages.
We take pride in our Full Label Disclosure, so you see EVERY ingredient inside.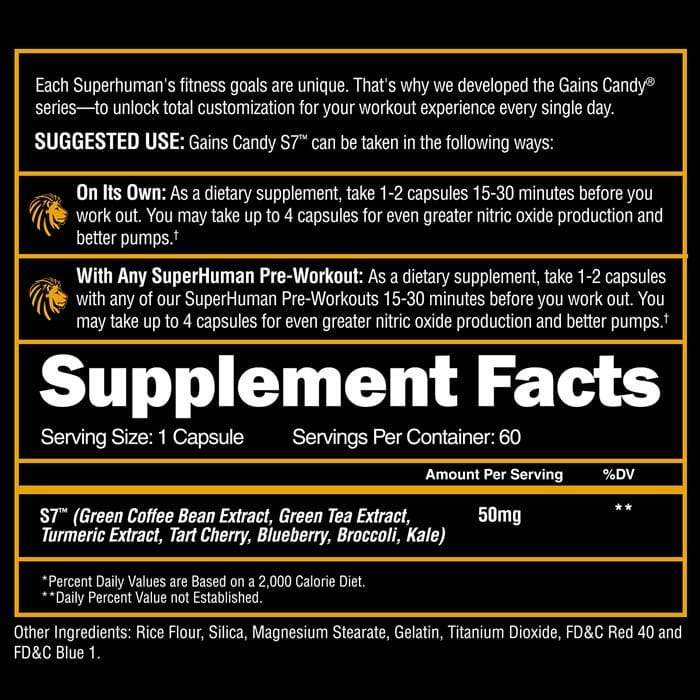 The Alpha Lion Difference

All Alpha Lion products are formulated for men and women who want to enhance performance to superhuman levels in and out of the gym. Made with some of the most premium and patented ingredients available. You will never see our formula hidden behind a proprietary blend as 100% transparency with our customers is what we believe in. All our products are 100% safe, tested, and made in the USA in an FDA and GMP certified facility and backed by an industry-first 365 Day Money Back Guarantee.